View cart
"Tecumseh R 404 A Commercial Low Temp. Refrigeration" has been added to your cart.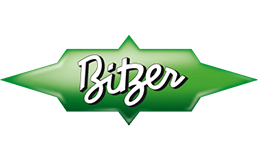 BITZER Reciprocating Semi Hermetic Single Stage Compressor (ECOLINE)
Rp0.00
The ECOLINE range is the creative advancement of the proven, robust and powerful semi-hermetic reciprocating compressors from BITZER. It combines high efficiency, smooth running, a wide range of applications, flexibility in refrigerant selection, solid design and high reliability. The ECOLINE range is available across our full range of services. It includes the full range of semi-hermetic reciprocating compressors and replaces its predecessors with the same connection sizes.
| | | | |
| --- | --- | --- | --- |
| Model | HP | Suction Line (in) | Discharge Line (in) |
| 2KES-05Y | 0.5 | 5/8 | 1/2 |
| 2JES-07Y | 0.7 | 5/8 | 1/2 |
| 2HES-1Y | 1 | 5/8 | 1/2 |
| 2HES-2Y | 2 | 5/8 | 1/2 |
| 2GES-2Y | 2 | 5/8 | 1/2 |
| 2FES-2Y | 2 | 5/8 | 1/2 |
| 2FES-3Y | 3 | 5/8 | 1/2 |
| 2EES-2Y | 2 | 7/8 | 5/8 |
| 2EES-3Y | 3 | 7/8 | 5/8 |
| 2DES-2Y | 2 | 7/8 | 5/8 |
| 2DES-3Y | 3 | 7/8 | 5/8 |
| 2CES-3Y | 3 | 7/8 | 5/8 |
| 2CES-4Y | 4 | 7/8 | 5/8 |
| 4FES-3Y | 3 | 7/8 | 5/8 |
| 4FES-5Y | 5 | 7/8 | 5/8 |
| 4EES-4Y | 4 | 1 1/8 | 5/8 |
| 4EES-6Y | 6 | 1 1/8 | 5/8 |
| 4DES-5Y | 5 | 1 1/8 | 7/8 |
| 4DES-7Y | 7 | 1 1/8 | 7/8 |
| 4CES-6Y | 6 | 1 1/8 | 7/8 |
| 4CES-9Y | 9 | 1 1/8 | 7/8 |
| 4VES-6Y | 6 | 1 1/8 | 7/8 |
| 4VES-7Y | 7 | 1 1/8 | 7/8 |
| 4VES-10Y | 10 | 1 1/8 | 7/8 |
| 4TES-8Y | 8 | 1 3/8 | 1 1/8 |
| 4TES-9Y | 9 | 1 3/8 | 1 1/8 |
| 4TES-12Y | 12 | 1 3/8 | 1 1/8 |
| 4PES-10Y | 10 | 1 3/8 | 1 1/8 |
| 4PES-12Y | 12 | 1 3/8 | 1 1/8 |
| 4PES-15Y | 15 | 1 5/8 | 1 1/8 |
| 4NES-12Y | 12 | 1 3/8 | 1 1/8 |
| 4NES-14Y | 14 | 1 3/8 | 1 1/8 |
| 4NES-20Y | 20 | 1 5/8 | 1 1/8 |
| 4JE-13Y | 13 | 1 5/8 | 1 1/8 |
| 4JE-15Y | 15 | 1 5/8 | 1 1/8 |
| 4JE-22Y | 22 | 1 5/8 | 1 1/8 |
| 4HE-15Y | 15 | 1 5/8 | 1 1/8 |
| 4HE-18Y | 18 | 1 5/8 | 1 1/8 |
| 4HE-25Y | 25 | 2 1/8 | 1 1/8 |
| 4GE-20Y | 20 | 2 1/8 | 1 1/8 |
| 4GE-23Y | 23 | 2 1/8 | 1 1/8 |
| 4GE-30Y | 30 | 2 1/8 | 1 1/8 |
| 4FE-25Y | 25 | 2 1/8 | 1 1/8 |
| 4FE-28Y | 28 | 2 1/8 | 1 1/8 |
| 4FE-35Y | 35 | 2 1/8 | 1 1/8 |
| 6JE-22Y | 22 | 2 1/8 | 1 3/8 |
| 6JE-25Y | 25 | 2 1/8 | 1 3/8 |
| 6JE-33Y | 33 | 2 1/8 | 1 3/8 |
| 6HE-25Y | 25 | 2 1/8 | 1 3/8 |
| 6HE-28Y | 28 | 2 1/8 | 1 3/8 |
| 6HE-35Y | 35 | 2 1/8 | 1 3/8 |
| 6GE-30Y | 30 | 2 1/8 | 1 3/8 |
| 6GE-34Y | 34 | 2 1/8 | 1 3/8 |
| 6GE-40Y | 40 | 2 1/8 | 1 3/8 |
| 6FE-40Y | 40 | 2 1/8 | 1 5/8 |
| 6FE-44Y | 44 | 2 1/8 | 1 5/8 |
| 6FE-50Y | 50 | 2 1/8 | 1 5/8 |
| 8GE-50Y | 50 | 3 1/8 | 1 5/8 |
| 8GE-60Y | 60 | 3 1/8 | 1 5/8 |
| 8FE-60Y | 60 | 3 1/8 | 2 1/8 |
| 8FE-70Y | 70 | 3 1/8 | 2 1/8 |
Rp

0.00

The compact and robust structural shape of the condensing units and the use of efficient, optimally coordinated components enable an…

Rp

0.00

Danfoss MANEUROP MT and MTZ hermetic reciprocating compressors are specially designed for use at medium and high evaporating temperatures. All…